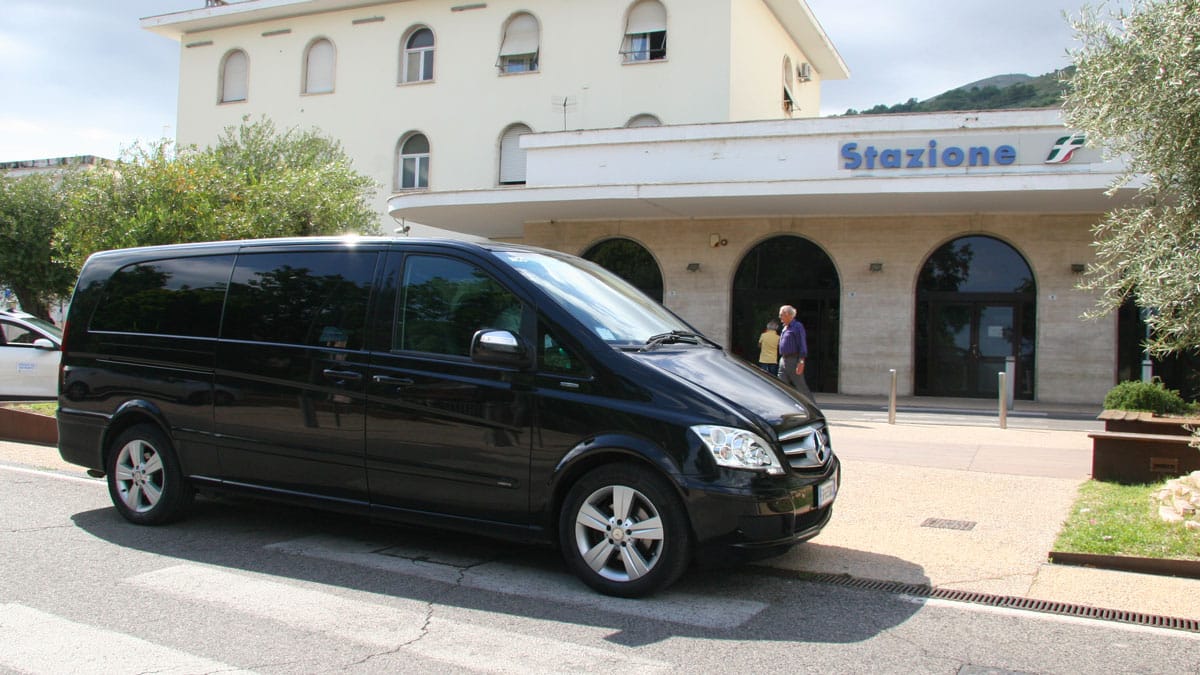 Courtesy, professionalism, comfort and safety for all of our transfer services in Formia.
We are also operational in the city of Formia and surrounding areas to accompany you in total safety to your destination and we also make long-distance trips throughout Italy and for your every need!
Whether you have to travel for work, for health reasons or for holidays, you can rely on Gaeta Taxi Service for all your travels, without worrying about schedules, crowded vehicles or delays.
Furthermore, to guarantee maximum safety we have mounted Plexiglass/PVC partition panels in all of our vehicles and we provide ozone sanitization at the end of each service.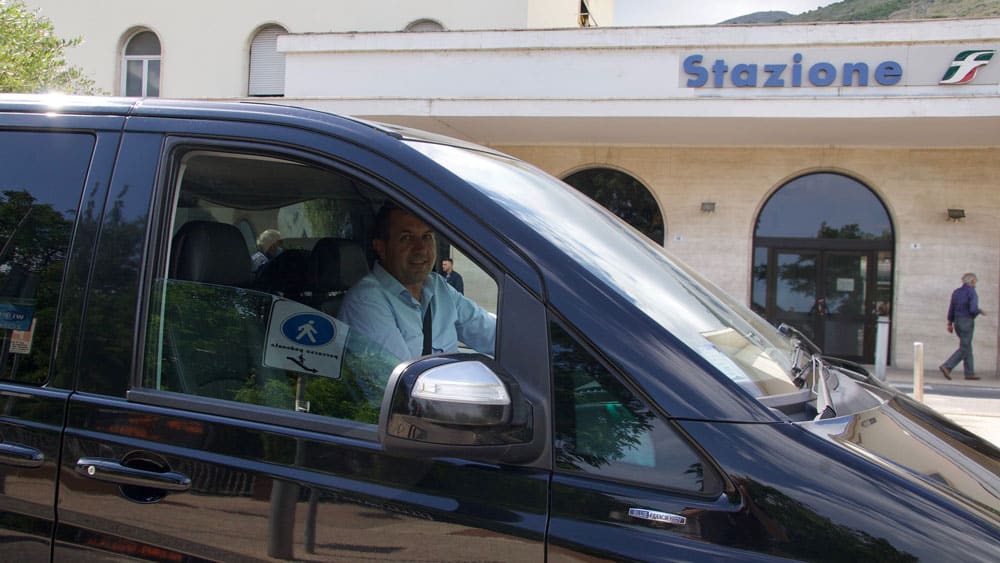 Transfer service to Formia to/from Rome, Fiumicino, Naples
We connect Formia directly with all the cities of Italy and with the main airports and railways of Lazio and Campania. Book your private car transfer to/from:
Rome Fiumicino Airport
Rome Ciampino Airport
Naples Capodichino Airport
Port of Naples
Port of Civitavecchia
All railway stations in Rome (Termini / Tiburtina etc.)
All Naples railway stations (Piazza Garibaldi, Centrale etc.)
Naples city
Rome city
Milan
Taxi service to/from Formia – Gaeta railway station
Have you just arrived at the Formia-Gaeta railway station after an exhausting business trip or demanding journey?
Don't worry, book your taxi service in Formia NCC – rental with driver – with Gaeta Taxi Service, NCC, and you will find us at the Formia – Gaeta railway station waiting for you, at any time, to take you home or to your hotel. You will know the (fixed) rate already at the time of booking and you can also pay comfortably with an ATM or credit card thanks to our POS service on board, without any extra charge!
If, on the other hand, you want to avoid the stress of traveling by train, you can book our private transfer service directly from your home.
This way you will have the freedom to choose when to leave and above all you will have the certainty of traveling in comfort and safety, in spacious and comfortable cars, with all comforts (including free WI-Fi connection). For the delicate period that we are presently living, our vehicles have been equipped with a Plexiglass/PVC partition barrier and are sanitized with ozone at the end of each service.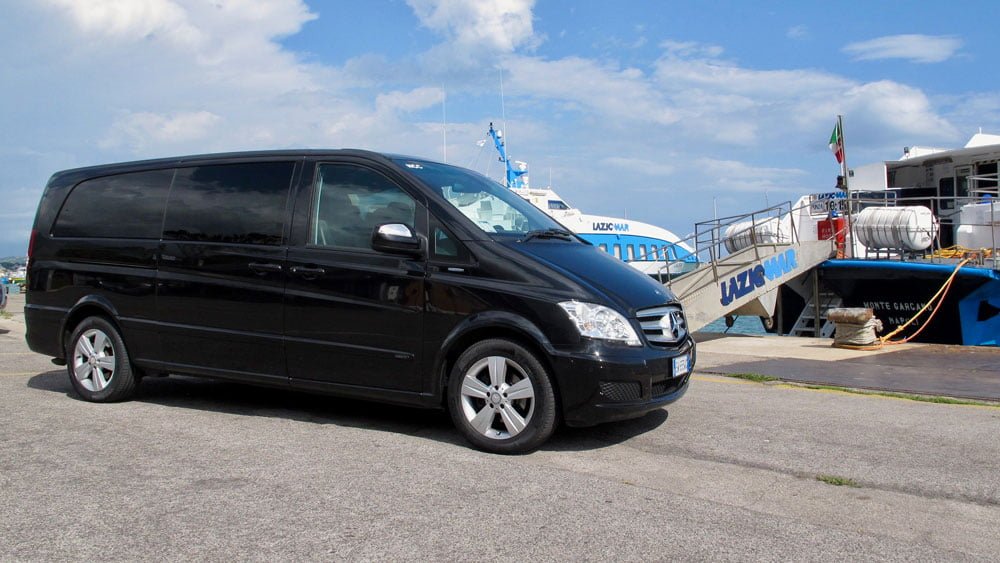 Taxi service to/from the Port of Formia
The Port of Formia is certainly the most convenient for its proximity, and also the only one in the Pontine south, to get to Ponza and Ventotene islands.
You can count on our tourist ports taxi service both to reach the Formia port from any destination, and to return home after your dream holiday in the Pontine islands.
You will not have to worry about arriving in time to catch the last practical train from Formia – Gaeta station: one of our drivers will be waiting for you at the dock to take you wherever you want to go in the comfort of our Mercedes, in complete safety!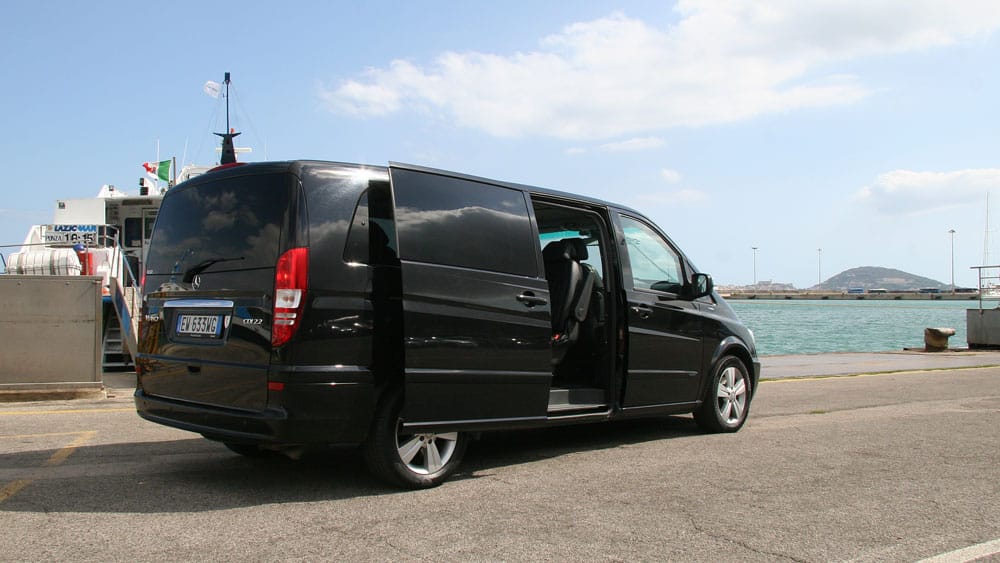 Non dovrai preoccuparti di arrivare in tempo per prendere l'ultimo treno utile dalla Stazione di Formia – Gaeta: un nostro autista ti aspetterà allo sbarco per portarti ovunque tu voglia andare nel comfort delle nostre Mercedes e in totale sicurezza!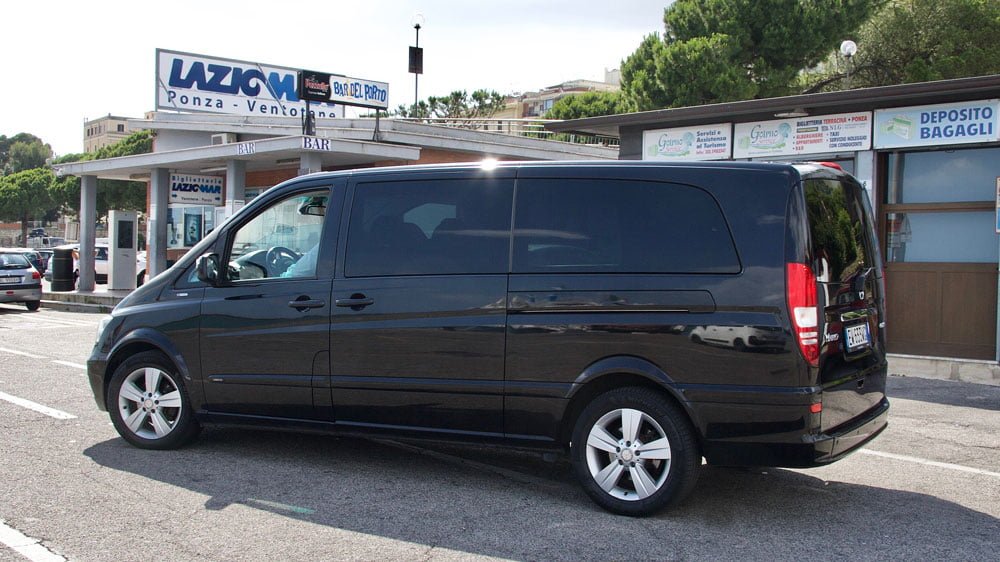 Formia Health Taxi
In addition to taxi services for connection to the station and the port of Formia, the Gaeta Taxi Service is available with a medical taxi service also for medium/long-distance transfers for specialist visits and day-hospital appointments throughout the national territory. It is a part of our work that we care a lot about and in which we place the utmost attention and care, given the delicacy of this service.
You can choose the type of car that best suits your needs: a spacious minivan, where you can also relax, or a car with easier and lower entry.
In any case, you will have the comfort and safety of a Mercedes vehicle and the professionalism and discretion of our drivers, all regularly qualified and who are at your complete assistance to make your journey as comfortable as possible.