Gaeta's Christmas Lights are now pretty famous in Italy, but parking, chaos and stress could be a significant deterrent.
Well, did you know that with only one click, ore with just one phone call all three problems could be avoided, thanks to Gaeta Taxi Service, the service that will allow you to fully enjoy the magic world of Favole di Luce (Tales of Light) in complete relax?
But first, let's explain what you'll find in the Tyrrhenian Pearl between November and January and how to comfortably enjoy these extraordinary attractions.
Over the past few years Gaeta has become one of the most attractive destinations of southern Lazio thanks to the Christmas event Favole di Luce. Howeverthe expectation to fully enjoy the event could be jeopardized by stress coming both from the journey and the parking.
More specifically during the weekend the Giardino di Stelle (The garden of stars) and l'Acquario della Fantasia (The aquarium of fantasy) attract thousands of visitors, turning a relaxing weekend into a nightmare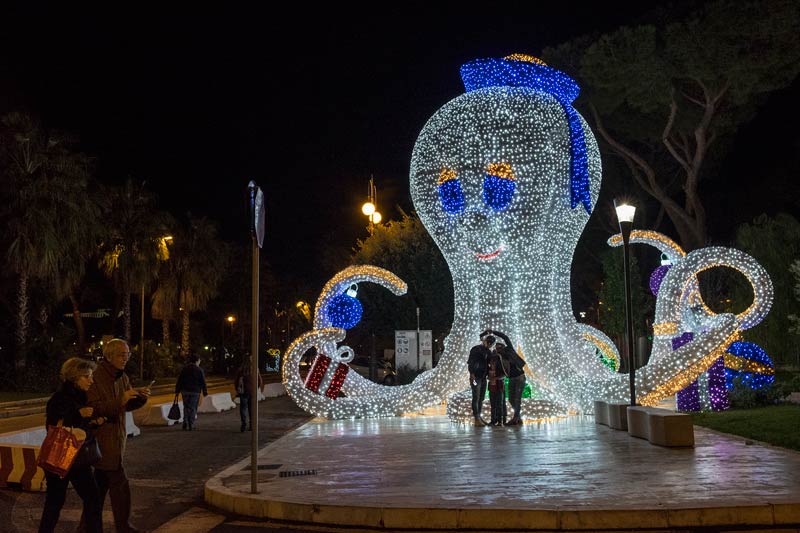 Book your taxi and enjoy the Christmas atmosphere in Gaeta without worries
If you are planning to stay for a weekend in a neighbouring municipality, if you have a beach house or you just don't want to waste your time looking for parking, Gaeta Taxi Service is the transfer service for long and short ranges that could be extremely useful.
You will just need to call the designated number, explain your needs and a car will come to pick you up, it will leave you at the Christmas light location you wish to visit and will come to pick you up again at the agreed time. This comfortable service will be provided to you, your kids and all the ones who will be enjoying the event with you.
One day trip is an extremely appreciated opportunity among tourists all year around.
There are people staying in Gaeta who decide to book a taxi tour for visits in Rome or Naples, or those who, on the contrary, are staying in a big city and wish to spend a day at the beach or enjoying the Christmas lights. In both cases there will be people not willing to embark another adventure with public transportation.
For this kind of tourists, the solution is with any doubt one day trip/tour.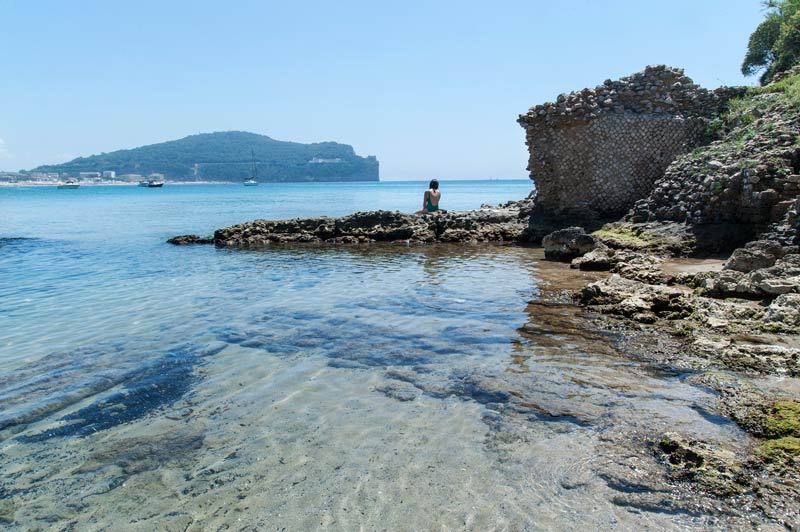 A tour discovering Christmas lights
An alternative idea for those who don't know well the city of the hundred churches, of the crystal blue sea and of the attractive Christmas lights is booking a touristic itinerary tour, in order to enjoy all the lights of the city.
Most attractions are located in different places; therefore if you park the car, you may not have the chance to see all the light installations that enlighten the Tyrrhenian Pearl.
Parking the car and moving around by foot, might be tiring, especially with kids, and you might end up not seeing all the light installations.
The solution is a tour planned by Gaeta Taxi Service: the solution that will allow you to walk around faster, discovering all the 22 locations where the lights are, taking a walk in the city centre, enjoying a particular event and having a family lunch/dinner.
You're not convinced yet? Take a look at our brochure Taxi tour on holiday and you'll find a lot of advantages. 
Are you interested? Save the number in your phone book, it might turn useful in one of the following weekends
You still have time to enjoy and admire the lights: the Christmas installations will keep decorating Gaeta until January 20th!
Christmas Lights Schedule 2018