Presents and sales: the Christmas season is a crucial period for shopping, but sometimes transportation issues could discourage those willing to shop and spend money.
Gaeta Taxi Service is the answer, if you wish to combine extreme comfort with the irresistible desire to go shopping.
Below three different shopping routes that will make you feel like Rebecca Bloomwood, the famous character of Paul John Hogan's movie, "Confessions of a Shopaholic".
Shopping in Rome buying presents
Think about going to Rome with the idea of making all purchases you need in only one day. Wouldn't it be annoying to walk around the city, carrying a lot of bags? On the other hand, it would be a pity not stopping for a dinner or enjoying a shoe after a long walk. With Gaeta Taxi Service you won't need to give up any of these desires.
How it works? It's easy, you just need to call our number and explain your needs. A car will come to pick you up at home, it will take you wherever you want to and it will wait for you to go back. This way you'll be able to do your shopping without worries, leaving all your bags in the car.
Below the best places where you could go shopping in Rome:
Castel Romano designer outlet;
CinecittaDue-Centro commerciale;
Euroma2;
Via del Corso and Piazza di Spagna.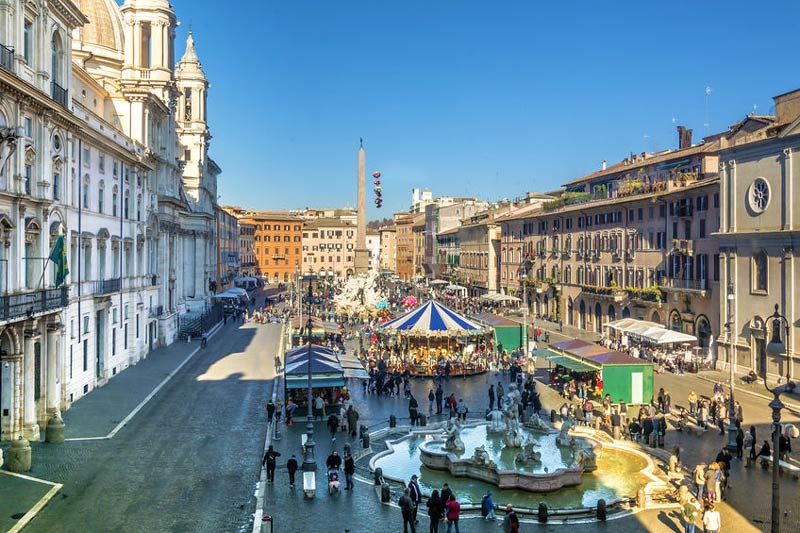 A nice tour without stress among small statues and presents: San Gregorio Armeno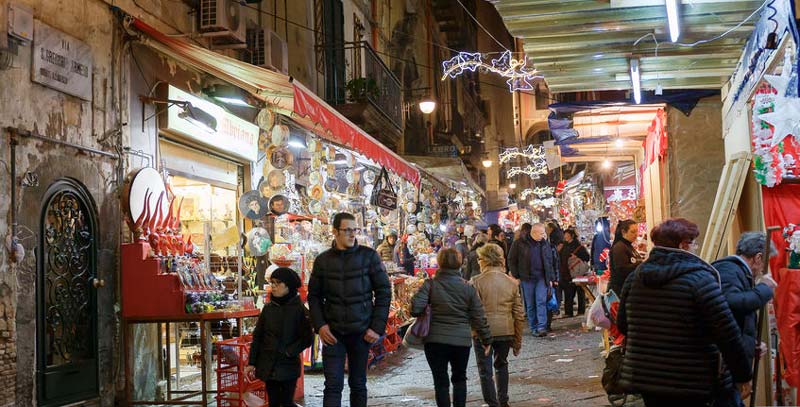 Another mandatory stop for shopping lovers is San Gregorio Armeno in Naples. Small statues for your nativity scene, traditional cakes, small presents and souvenirs: with very little money you'll make happy young and old, colleagues and relatives, friends and neighbours. It is well known that during the Christmas period you should always be ready to return an unexpected present.
Going to San Gregorio Armeno is always a winning idea, but how do you avoid the traffic, the stressful parking combined with tiredness? Gaeta Taxi Service is the answer, the car rental service with driver that takes you in the maximum comfort wherever you like.
In just a couple of hours you'll reach the Neapolitan street, internationally famous during the Christmas time; once you'll be done with your shopping, you'll just need to call the driver and he'll come to pick you up and take you home. Gaeta Taxi Service, a comfortable, convenient and efficient service.
La Reggia outlet;
Centro Commerciale Campania (Marcianise);
Centro Commerciale Neapolis
Shopping in Latina: our service for people who don't drive
The third route that could satisfy your desire to spend money is Latina. During the Christmas period Piazza del Popolo fills up with markets where you can buy small presents, but there also are other well-known shops and shopping centres. For those who drive getting to Latina is easy, but for those who don't have a driving license or don't like long drives, things get harder, also because the train station is far from the city centre and getting from one public transport to another would turn your shopping afternoon in a nightmare.
Once again Gaeta Taxi Service is the answer, you just need to book in advance the planned route and a car will come to pick you up at home.
Air conditioning and good music will keep you company while travelling on comfortable seats.
Other interesting shopping places in Latina are:
Centro Commerciale Morbella
Centro Commerciale Latinafiori
Centro Commerciale Aprilia2