A triumph of lights and emotions for your winter tour in Italy.
With Gaeta Taxi Service reach Salerno and enjoy the spectacular display of its Lighting Artwork!
On November 4th 2017, the 12th edition of Luci d'Artista, a suggestive and exclusive exhibit of Light Art, will begin. Enjoy the holiday atmosphere and the fascination of daydreaming in such a unique setting with family and friends.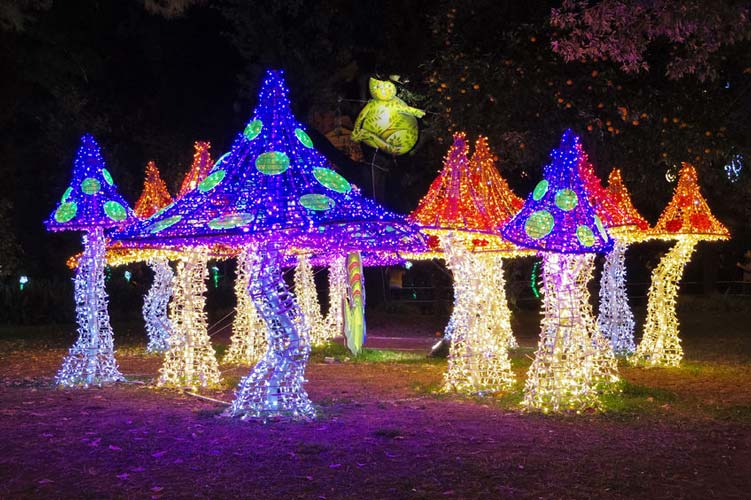 "Enchanted gardens, most beloved fairy tales, planets, constellations and celestial phenomena, Oriental splendor, circus acrobatics, sails and sea.
Luci d'Artista enhances creativity and imagination by transporting visitors into a delightful universe".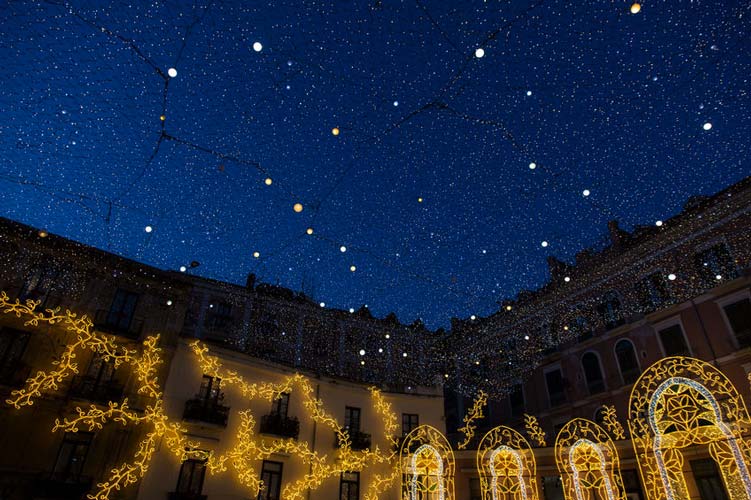 From November 4th 2017 to January 22nd 2018, you will have the possibility to book a personal transfer to Salerno, where this decades-old tradition meets the comfort of a tour that will satisfy your every need.
Once again this year, after last year's success with over 90,000 tickets sold, the big 55-meter-tall Ferris wheel near Concordia Square will be assembled.
You will be able to admire the Light Art from above! Each ticket will allow you to make five revolutions for a total duration of 10 minutes.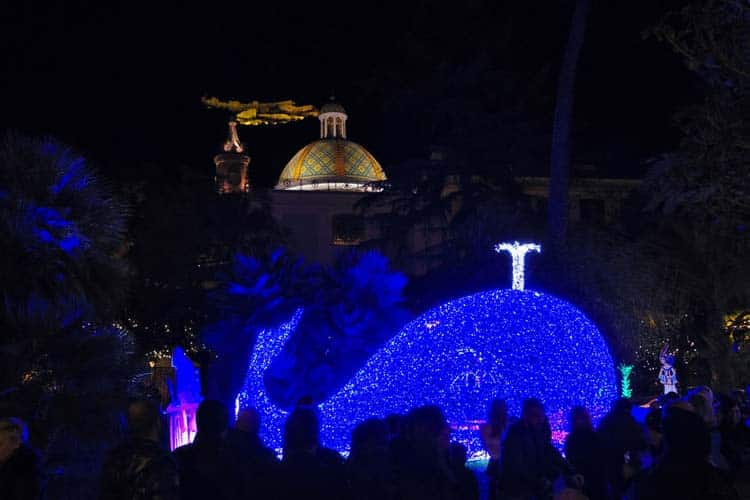 The area of Villa Comunale, adorned with lighting recalling fairy tales' characters, will be dedicated to the younger ones. Visitors will be able to cross the park on a train delightfully decorated with lights.
In addition, at Palazzo Fruscione, an exhibition dedicated to the life, works and machines of Leonardo Da Vinci will be held, all the more reason for visiting Salerno from November 1st 2017 to February 28th 2018.
The exhibition is entitled "Leonardo da Vinci – the Genius of Good", sponsored by the Municipal Administration of Salerno.
A wonderful opportunity to admire and touch different machines built by Maestro Paolucci on Da Vinci's original models, from the flying machine to the bicycle.
Last but not least, we definitely recommend a stroll through the numerous stalls of the typical local Christmas Market.
An unforgettable tour for visitors of all ages to be safely enjoyed in a leisurely way, thanks to the organizational flexibility of the private car transfers offered by Gaeta Taxi Service.