Un autunno che ha visto Gaeta trasformarsi nuovamente in set cinematografico.
Facendo da scenario a tre film italiani si afferma sempre più come buon soggetto cinematografico, visti anche i molteplici lavori realizzati in passato.
"Compromessi Sposi"
di Francesco Miccichè, con protagonisti Vincenzo Salemme e Diego Abatantuono, è una commedia degli equivoci, divertente ma anche realistica ed emozionante.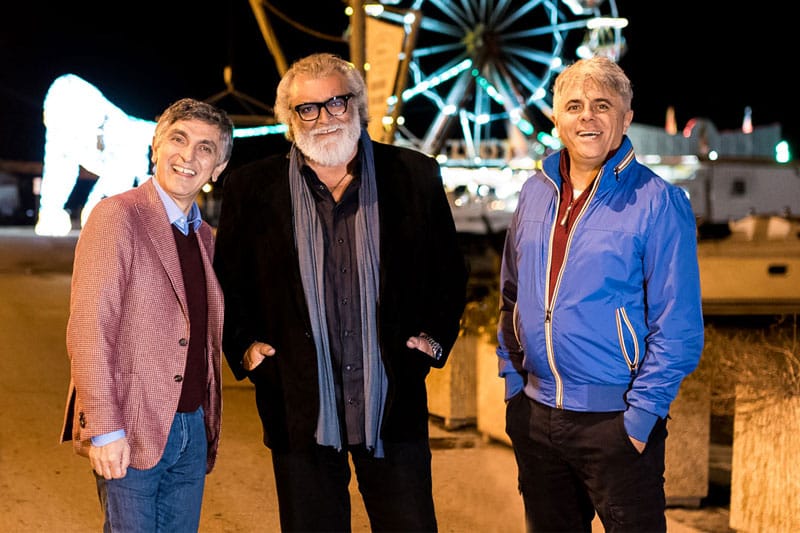 È la storia dell'amore a prima vista tra una giovane fashion blogger di Gaeta e un cantautore bergamasco, che decidono di sposarsi. Se per loro il divario nord-sud non è importante, lo è invece per i rispettivi padri: Gaetano (Vincenzo Salemme) rigido sindaco del sud e Diego (Diego Abatantuono) ricco imprenditore del nord. Ad unirli, un solo obiettivo: boicottare le nozze con ogni mezzo. Chi l'avrà vinta?
Gaeta con il suo straordinario paesaggio e le particolari luminarie è stata una vera e propria protagonista delle riprese, una cornice visiva meravigliosa e affascinante che non ha richiesto particolari interventi fotografici.
"Croce e delizia"
Il film del regista Simone Godano affronta il tema dell'identità sessuale e delle relazioni familiari. Carlo (Alessandro Gassmann), proprietario di una pescheria e Tony (Fabrizio Bentivoglio), radical chic e snob si amano e vogliono sposarsi. Come dirlo a figli e nipoti? Riunendoli in una villa a Gaeta.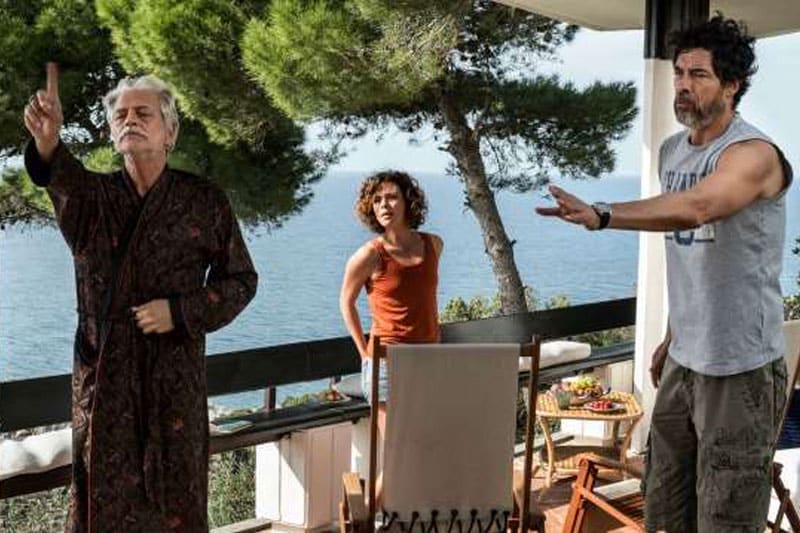 Gli equilibri delle due famiglie così diverse vanno in frantumi. Far saltare le nozze sarà l'obiettivo dei rispettivi figli. Il tema della diversità viene affrontato attraverso la risata, con leggerezza e semplicità si svelano paure e dubbi che dovrebbero appartenere al passato ma di cui in realtà si è ancora schiavi.
Il regista ha prediletto le insenature di Torre San Vito e la spiaggia di Sant'Agostino per molte scene del film. Venti giorni di riprese sul litorale di ponente hanno regalato al pubblico immagini e scorci incantevoli.
"Brave ragazze"
Nel cast del nuovo progetto filmico di Michela Andreozzi ci sono Ambra Angiolini, Ilenia Pastorelli, Serena Rossi e Silvia D'Amico, insieme a Luca Argentero, Stefania Sandrelli e Max Tortora.  La regista firma a quattro mani con Alberto Manni un'action comedy al femminile ambientata negli anni '80. Traspone in un contesto italiano una storia vera, quella delle "amazzoni della Vaucluse" in Provenza.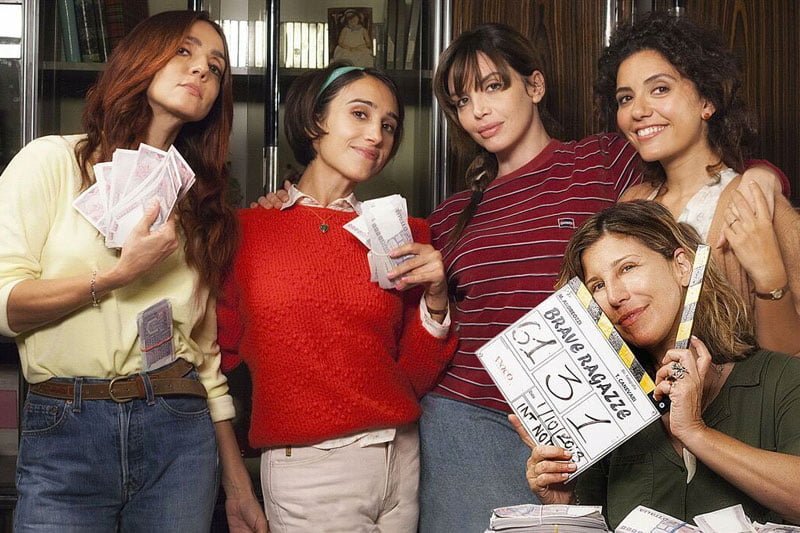 Cinque amiche con problemi economici decidono di mettersi a fare rapine travestite da uomo. Il set non è la Provenza, bensì la Riviera Pontina, da Roma a Gaeta, luogo caro all'Andreozzi. La commedia «pistole e bigodini» racconta un gesto di ribellione verso una società chiusa nei confronti delle donne.
Le spiagge, i vicoletti, il golfo, le luminarie, le ville… ogni angolo di Gaeta ha incuriosito i produttori e ha contribuito a impreziosire la scenografia delle tre pellicole.
Grazie a queste occasioni la Perla del Tirreno continua a farsi conoscere sul grande schermo. Un importante ritorno di immagine, fattore positivo dunque per Gaeta come meta turistica.
Sono stati mesi di fermento ed entusiasmo: cittadini e turisti a caccia di vip per un selfie da postare, file presso il Palazzetto dello Sport per i casting, lavoro per esercizi commerciali e società di servizi, per non parlare di B&B e strutture ricettive che hanno ospitato attori, operatori, cameraman…
Fonte immagini: MyMovies, The Space Cinema, The HotCorn.